Discount Travel to your California Beach Vacation

Discount travel for beach vacation ideas: Getting your tootsies to a California beach is one thing. But finding cheap flights, travel deals, discount hotels in Southern California, cheap hotel rates, last-minute travel deals - and - (breath!) even being able to book hotels online before you leave? Well...



No problem!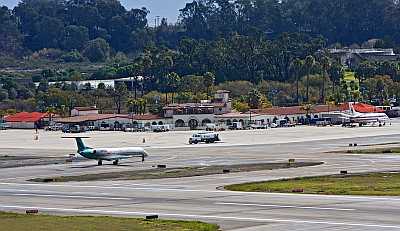 But seriously. There's no reason to spend more money than you need to on getting here. We're preparing to launch a newsletter soon with great LOCAL discount travel deals - especially vacation travel packages, and just fun "insider" stuff about the cities we cover.


So check back soon.



In the meantime, here are our suggestions on great ways to find discount travel deals, discount airline travel, and then once you're here, some great deals on hotels and vacation rentals.




Travel Sites



First, explore this site and others on SoCal to get a feel for your ideal itinerary. Then book online yourself as much as you can. A quick Google search of cheap tickets, discount hotels in...(name your city), and car rentals will bring up all the usual results.



After that, we suggest three sites. We're not affiliates of any of these, we just like them:


TripAdvisor for its consumer-written reviews.
Travelnotes.org a real favorite with us, a great site with amazing depth of resources for travelers.
Priceline once you've settled on where want to go, THE discount travel site!
Airports



The main airport for Southern California, is of course LAX or Los Angeles International Airport. But visitors can also fly into San Diego, Orange County's John Wayne International Airport, Santa Barbara Burbank, and a host of smaller airports.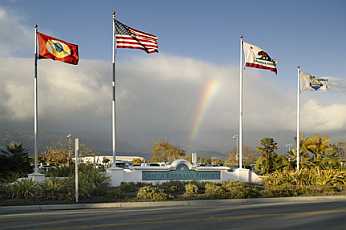 If you're booking your flight yourself online, be sure to check out flights into these other airports, for possible cheap airfare deals and discounted flights. They may indeed be less expensive simply because you're not flying into LAX.








Car Rentals



Once you're here, Avis or Hertz and other car rental companies have airport car-pick-up locations, but here's a little tip: be sure to check out car rentals online BEFORE your trip. Sometimes, if you reserve your car at a rental company's satellite locations away from the airport you can get a better deal.





























We used to fly into Seattle frequently, and would take a shuttle from the airport to downtown, then pick up our rental car near our hotel for a MUCH better price.



All Aboard Amtrak
One benefit to Southern California's beaches is that,



well, they're...at the beach!



OK, we're not as clueless as we sound. Our point is that if you're headed to a beach town in Southern California, Amtrak conveniently runs its Pacific Surfliner route right along the beach, from San Luis Obispo on south to San Diego (except for a jaunt into downtown L.A.).



Pacific Surfliner has platform stops or stations at many of the towns we cover. It's completely plausible here to fly in to LAX or another airport, take a cab to an Amtrak station, and then head to your beach destination via train.



Stops near beach cities covered by our Web site include: Santa Barbara Carpinteria Ventura San Clemente Solana Beach Oceanside and San Diego.



OUR Trip on the Surfliner



We took the Pacific Surfliner its whole route about a year ago: FUN!!! We took our photos with a film camera. Once we, erm, finally get them developed, we'll post them here. But suffice it to say that Amtrak is a great way to see Southern California -- and the price can't be beat. Just be sure to bring some munchies with you as the eats on the train are minimal.




Cheap Hotel Rates, Vacation Rentals



We're also collecting information to post here on vacation rentals in each of the communities we cover, so check back here before you go. In the meantime, we suggest you check out our hotel directories listed as a link under each city on this site, for hotel ideas, as well a scattering of beach rentals.




Come back soon! We'll be adding more Southern California travel ideas!




---
Photos courtesy of Santa Barbara Municipal Airport

---
Return from the Discount Travel page to the Home Page.