Laguna Beach: Discover Why Artists Love These Hills, Coves and Clear Blue Waters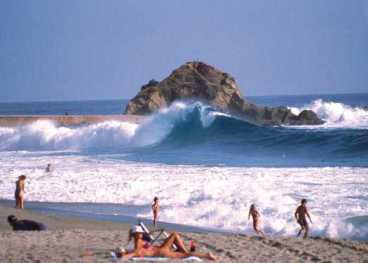 Laguna Beach took its name from the original inhabitants' word for the area's coastal lakes or "lagonas."


Today residents go Southern California native in this artists colony-turned resort that hugs to the tumbling hills of south Orange County, California.



GREENBELTS, HOTELS ON THE BEACH



Compared to its neighbors, the city is small --- about nine square miles -- with a population under 25,000. That's due to geography as much as urban planning here, where residents frown upon new construction and favor public "greenbelt" land conservation.


That's good for vacationers, who get to enjoy this beautiful setting in hotels literally on the beach without having to pay the high costs of living here year-round.


And despite its size, Laguna's seven-mile coast contains almost 30 public beaches tucked into coves and punctuated by headlands and bluff-top vistas of the glittering Pacific.


Offshore, the National Resources Defense Council has named the city's water quality among the best in the country, fitting, since much of the offshore area is marine ecological reserves and sanctuaries.


Coves offer swimming, surfing, snorkeling and tide-pooling. This is no secret: MSN.com recently ranked the community as one of its Top 10 Beaches in America.



HOTELS UNIQUE IN THE STATE



To find hotels in Laguna Beach doesn't even require leaving the sand. A happy accident of municipal growth resulted in hotels springing up right on the beach. Since then, the California Coastal Commission put a stop to such construction elsewhere in the state.


Away from the beach, the town is galleries, boutiques, restaurants, and during the summer, three simultaneous major outdoor art festivals that draw hundreds of thousands of visitors.



GETTING THERE



The city is about 50 miles south of Los Angeles, about 70 miles north of San Diego, with John Wayne International Airport just minutes away.








Don't miss these related articles:


Laguna Beach Arts Scene

Laguna's Beaches, Coves and Surfing Spots

Laguna Hotels

Laguna Restaurants

Newport Beach Introduction



Come back soon: we'll be adding more dining, activities and accommodations news.




---
Photos Courtesy Laguna Beach Convention and Visitors Bureau
---