Oceanside beaches: Harbor Beach, Breakwater Way, Pier View Beaches and Buccaneer Beach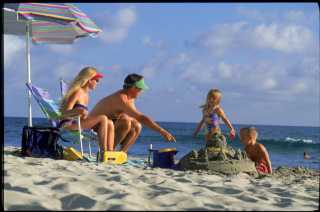 Oceanside beaches, run by the city, hold the distinction of being open 24 hours a day. The city doesn't allow overnight camping, so actual sleeping is restricted to daylight hours.



RV campers can stay overnight at Harbor Beach, which actually forms the ocean-side arm of the Oceanside Harbor, is the city's largest beach, agreeable for surfers, swimmers, volleyballers and picnicking.



For other overnight visitors, great hotels and restaurants are close to the beach. We especially like the 101 Cafe.



Fire pits, barbecue grills and a gazebo make this a perfect beach for group parties. Any fishermen in the crowd can try their luck from the jetties or take a fishing boat trip with Oceanside's own Captain Joe Cacciola, owner of Sea Star Charters. We like Captain Joe!



Just south of Harbor Beach, be sure to check out the quieter, family-focused Breakwater Way beach at the mouth of the San Luis Rey River.



And surfers love this beach because of a seasonal offshore sand bar that creates a great surf break, but the beach's popularity with young families makes it off limits to surfing during summer. Like most Oceanside beaches, Breakwater has barbeque grills, picnic tables and volleyball courts.



AROUND OCEANSIDE PIER



Oceanside refers to the beaches around its pier as Pier View North and Pier View South. The north beaches have more sand, while the south beaches are adjacent to the Oceanside Pier Amphitheater, making the area more of a tourist draw and therefore more crowded.



Choose Pier View North if you want a quieter beach day for swimming yet with easy access to the pier (it's off-limits to surfing during the summer). Choose Pier View South for a party atmosphere.



The north offers volleyball areas, the south offers volleyball, picnic tables, benches, barbeque grills, fire pits and vending machines.


Just south of the pier beaches, visit Oceanside Boulevard Beach and Buccaneer Beach, family-centric beaches in front of private homes and condominiums.


Areas directly in front of the lifeguard towers are for swimmers, body boarders and waders only, and Buccaneer beach also features a jungle gym, basketball court, barbeque grills, picnic tables, restrooms and snack bar.



DON'T FORGET THE NEIGHBORS



If you're staying in Oceanside, be sure to check out beaches just to its south in Carlsbad and just to the north of Camp Pendleton you'll also find two of California's most popular state beaches in San Clemente.



Don't miss these related pages...

Oceanside Introduction Page

North County Restaurants

North County Hotels

Historic 101 Cafe

Oceanside Marina Suites

Our Interview with Sportfishing's Captain Joe

Ocean Sportfishing Directory

Carlsbad Introduction Page



Come back to our Oceanside Beaches page soon: We'll be adding more dining, activities and accommodation news.


---
Photos courtesy of California Welcome Center Oceanside.
---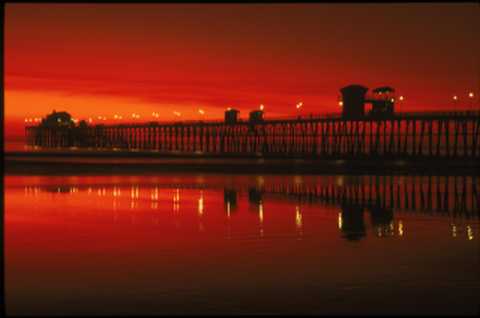 Return from the Oceanside beaches page to the home page.