Faria Beach Campground in Ventura California


Faria Beach, run by the County of Ventura, is small but popular. In fact, this Web site gets more hits from people looking for information on Faria and Hobson Beach than all other Ventura County locations combined.


What makes these two tiny campgrounds so popular? They're fun! Faria is a cozy, noisy, family-friendly RV and tent site with miles of beach stretching in either direction.


Here's a short movie we took of Faria:




Details



You'll find 42 sites for families or small groups (15 sites with full hookups of water, waste, electricity and cable TV), firepits, bathroom facilities with hot showers and flush toilets, a tiny general store.



Getting There



Faria is at 4350, W. Pacific Coast Highway, just west of Ventura. You can take the State Beach offramp and head northwest; it's about two miles north of Emma Wood State Beach Emma Wood State Beach.



Costs and Reservations



Faria operates on a first-come, first-served basis, and does not take reservations. Non hook-up sites are $30 per day; hook-up sites are $45 a day. Fees are payable by cash or check. Faria has 15 hook-up sites.


Ventura County's Parks Department staff is available for assistance, Monday through Friday 7:45 a.m. to 4:45 p.m. at: (805) 654-3951.




Come back soon! We'll be adding more details about Ventura beaches.




Don't miss these related pages...

Hobson Beach
Rincon Parkway RV Camping
McGrath State Beach
Emma Wood State Beach
Emma Wood State Beach group camp
Ventura beaches main page
Ventura downtown beaches
Ventura hotels
Ventura restaurants
Ventura Harbor
Visit Santa Barbara




---
Photos courtesy www.west-coast-beach-vacations.com
and Ventura Convention and Visitors Bureau.
---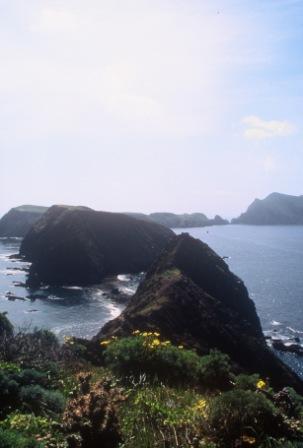 Return from the Faria Beach page to the home page.