Ventura Harbor, Marina Park, Harbor Village and Channel Islands National Park
Here's our movie of the entrance to Ventura Harbor Village:


To visit the harbor as well as the beaches south of the pier, take Harbor Boulevard south and turn right on Seaward Avenue, then left on Pierpont Boulevard for more Ventura beaches, including Marina Park.


This 15-acre beach and picnic area is the perfect spot to fish off the jetty, watch boats cruising in and out of the harbor or let kids play on the sand-bound pirate ship: Aarrgh!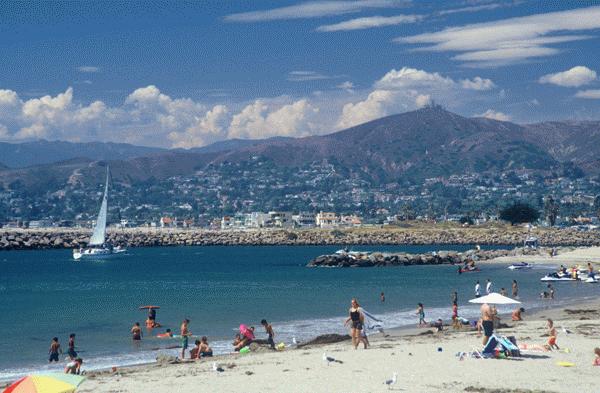 Enter the water with caution, though. This beach is known locally for its rip current. Ask the lifeguard on duty, to point it out.


If no lifeguard is on duty, ask anyone: Most locals know exactly where this rip current is.


To learn more, visit the National Oceanic & Atmospheric Administration (NOAA) information page on rip currents.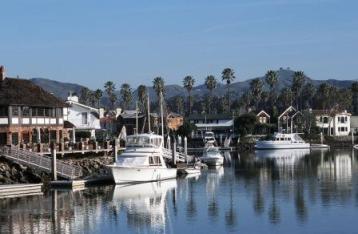 Farther south along Harbor Boulevard, turn in the main entrance to Ventura Harbor. Inside the harbor's breakwater, visitors can stroll along the promenade beside the marina, buy bikinis, wind chimes or fish bait in the warren of stores that comprise Ventura Harbor Village.


Rent a kayak, sign up for a diving, fishing or whale watching excursions.





Photo opportunity: If you do take a boat out of the harbor, be sure to watch for pelicans at the end of the breakwater - sometimes there's hundreds of them.


Outside the breakwater and at the harbor entrance, take advantage of the harbor's smaller, less visited beaches, or tour the Channel Islands National Park Visitors Center.


If you're staying in Ventura, visit our Ventura hotels page and our directory of great dining near the beach.


Be sure to also visit the city's downtown beaches, and find out about California's own "Riviera" city at our Santa Barbara page.




Don't miss these related pages...

Ventura Introduction Page
Faria Beach
Hobson Beach
Rincon Parkway RV Camping
McGrath State Beach
Beaches Near Downtown
Emma Wood State Beach
Emma Wood Group Campsite
Restaurants Near Downtown and Beaches
Hotels Near Downtown and Beaches
Santa Barbara Introduction Page



Come back soon! We'll be adding information on beach parking and directions.




---
Photos Courtesy of Ventura Convention and Visitors Bureau

---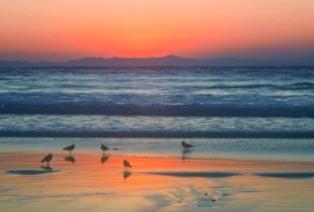 Return to the Ventura page.
Return to the home page.